About Us
Be-Decked is proud to bring back our American heritage with a look and style of the old west. Our collection of beautiful country western jewelry has made it backstage to many concerts as many famous country western stars have been "Be-Decked" with our products. Country music singers, rock-n-roll stars and other famous people have personally been Be-Decked by Montana when she goes on the road to promote her fine products. Our unique collection combines the style of yesteryear with the style of today to give your wardrobe a powerful new life.
We are famous for our "Jean Jewelry"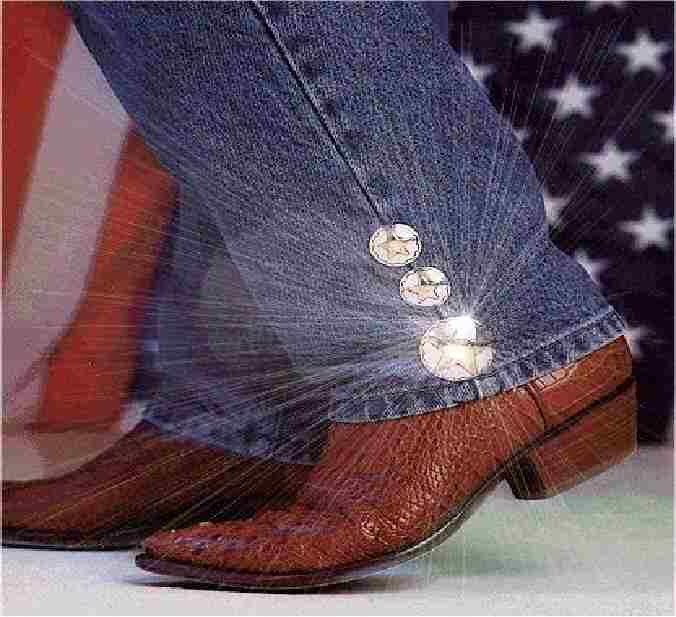 Jean Jewelry is a fabulous new trend started in the Southwest by Be-Decked. The Original Jean Jewelry Silver Conchos can be worn on your jeans, jodphurs, vests, jackets, hats. leather, boots, or just about anywhere from head to toe. You will shine and sparkle as you enter a room....HEADS WILL TURN!! You will hear "What is she wearing? What is that? I love that!" Decorate all your western wear, your saddle, your purse....and whatever else you desire. Worn by Rock Stars, Bikers, Rodeo Queens, Rodeo Champions, cowboys, cowgirls....don't be left out! It is a great gift for any occasion. Give it to your favorite line dancer, two-stepper, or any stepper of any age! Designed and created by our founder Montana, The Original Jean Jewelry is now made by superior craftsman in the American Southwest. Original Jean Jewelry is curved into a dome shape and hand crafted of Trade Silver.

click photo for close up view
Featured in Scottsdale Life Magazine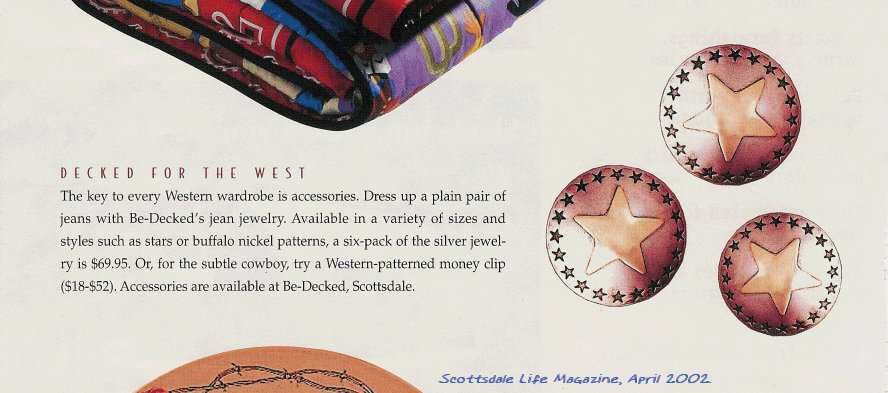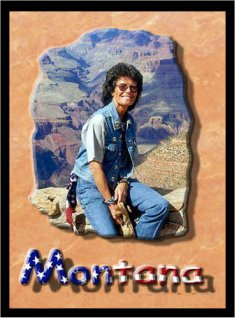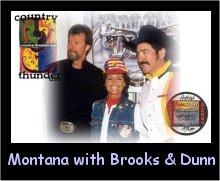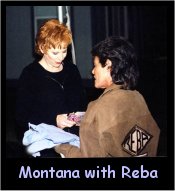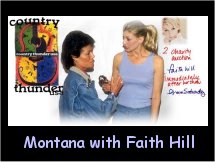 Who is Montana? She is the founder of Be-Decked. Started in 1997, Be-Decked's home office is located in Scottsdale, Arizona. A team of dedicated employees bring the finest western designed jewelry in the Southwest to you.
Our products are available for sale in select retail stores around the country. We do not own our own retail store, but you can order our products easily through our online shop with secure server. You can also find some great bargains on some of our products on our eBay auctions.
We are very proud and happy to be featured in the magazines Cowboys & Indians and The American Cowboy.
We were also recently featured on KTVK Channel 3 Good Morning Arizona AND on KNXV Channel 15 ABC Sonoran Living. Montana displayed and showed all her jewelry and accessories on-air.

Who says dreams don't come true ?

Visit our secure on line store and pick up something for that special someone in your life.

Before you go anywhere.......
BE-DECKED !


Please e-mail me with any problems or inquiries - montana@bedecked.com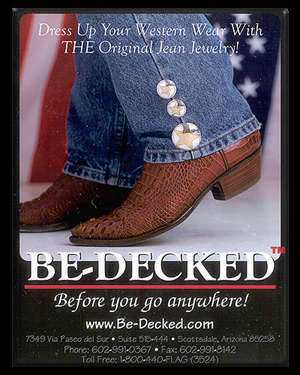 ______________________________________________________________
We would like to thank everyone who has accompanied us along this great journey. We look forward to the future with great hope and excitement as we continue to go forward bringing you the best in country western gifts, jewelry and a special vintage coin golf ball marker collection. From rodeos to concerts and sporting events, you can be sure we'll be out there making our products available to all those who want them. We thank everyone for being a special part in what will be many great Be-Decking years to come !!!
The Star Spangled Banner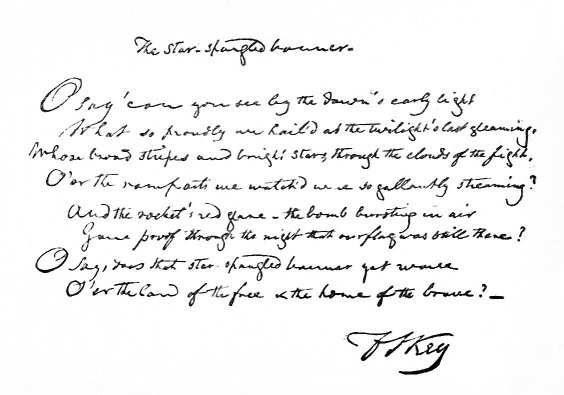 BeDecked.com Be-Decked.com DenimJewelry.com JeanJewelry.com CineMasterpieces.com